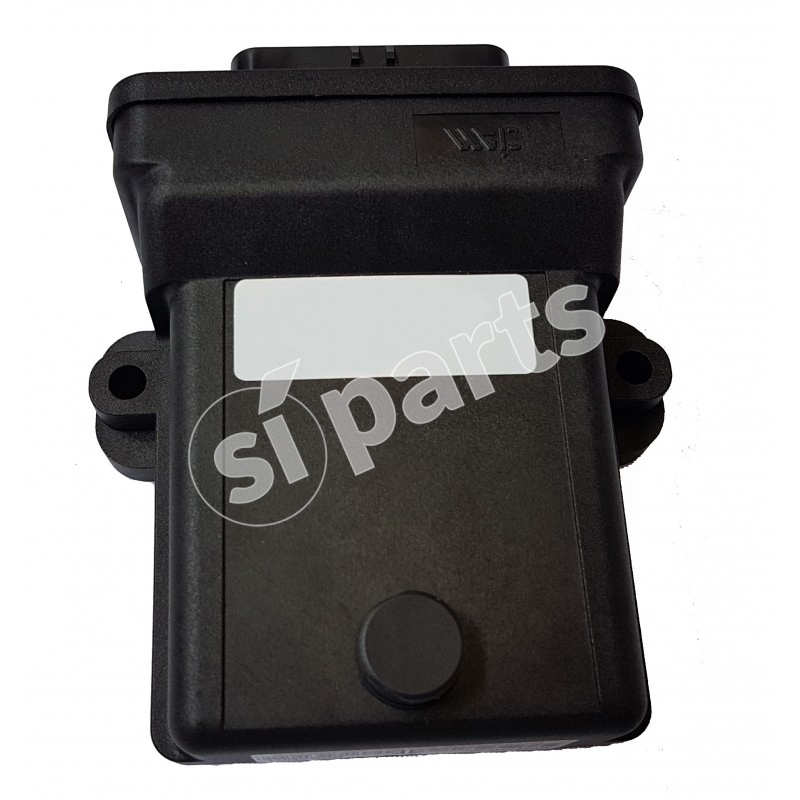  
MIDAC + LMI VERSION WITH BB

SAP code: 1032858
CONTACT US FOR MORE INFORMATION
MIDAC +
 MIDAC + is a suite of programmable controllers with different HW configuration, to be applied in a wide range of applications for mobile machines. It is provided with high connectivity capabilities and 22 I/O, all configurable, self protected and with self diagnosis. Designed with double processing architecture and high memory size, it can be used as Master or Slave controller and it complies also with safety standards according to ISO EN13849 certification.
Programmable in C language or IEC 61131, using VT3 Software Development Tool.
MIDAC + LMI
Controller with a particular inputs/outputs configuration and with a specific application to load limiter functions for telescopic cranes and telehandlers.
This application is certified for the achievement of performance level C or D according to ISO EN 13849. Using this component as single safety controller, the process of whole machine certification becomes simpler.
APPLICATIONS
- High precision controller for small hydraulic systems
- Single controller for hydrostatic or electro-hydraulic transmissions
- Small size spreader controller
- TECU for tractors according to ISOBUS standard
- Controller for escavator or wheel loaders
- Safety critical applications generic controller (up to PL-C/D)
| INPUTSOUTPUTS | CONFIGURATION | NR. I/O |
| --- | --- | --- |
| MULTIFUNCTIONAL INPUTS | Software configurable: | 4 |
| | - Analog 0 - 5.5 V, 12 bit | |
| | - Analog 0 - 25 mA, 12 bit | |
| | - Digital High Side/Low Side | |
| MULTIFUNCTIONAL INPUTS | Software configurable: | 0 |
| | - Analog 0 - 30 V, 12 bit | |
| | - Analog 0 - 5.5 V, 12 bit | |
| | - Variable resistance 0 - 500 Ohm | |
| | - Variable resistance 0 - 2500 Ohm | |
| | - Digital High Side | |
| MULTIFUNCTIONAL INPUTS | Software configurable: | 2 |
| | - Analog 0 - 30 V, 12 bit | |
| | - RPM Frequency: High Side/Low Side, 0 -12kHz | |
| | - Digital: High Side/Low Side | |
| MULTIFUNCTIONAL INPUTS | Software configurable: | 2 |
| | - Analog 0 - 30 V, 12 bit | |
| | - RPM Frequency: High Side/Low Side,0.5 -12kHz, pi | |
| | - Digital: High Side/Low Side | |
| MULTIFUNCTIONAL INPUTS | Software configurable: | 4 |
| | - Analog 0 - 5 V, 12 bit | |
| | - Analog 0 - 22 mA, 12 bit | |
| | - Digital High Side | |
| DIGITAL INPUT | - Digital High Side | 3 |
| POWER OUTPUT | Software configurable with diagnostic: | 4 |
| | - ON/OFF: High Side, 2 A | |
| | - PWM: 50 - 500Hz duty cycle, 2 A, curr. feedback | |
| POWER OUTPUT | Software configurable with diagnostic: | 2 |
| | - ON/OFF: High Side, 2 A | |
| | - PWM: 50 - 500Hz duty cycle, 2 A | |
| ANALOGUE OUTPUTS | Software configurable with diagnostic: | 0 |
| | - Analog: 0 -10 V | |
| | - Analog: 0 - VB Ratiometric | |
| AUXILIARY OUTPUTS | Power supply for sensors with voltage feedback: | 1 |
| | - 1 line at 5 V, 100 mA | |

MICROCONTROLLER MAIN CPU
Freescale 16 bit, 50 MHz
MICROCONTROLLER SECOND CPU
Freescale, 8 bit
RAM MEMORY
16 KB 64 KB for Midac+ LMI
FLASH MEMORY
256 KB 1000 KB for Midac+ LMI
MEMORY EXTERNAL SERIAL FLASH
256 KB
REAL TIME CLOCK RTC
YES, WITH ADDITIONAL 240 BYTES SRAM
PROGRAMMING MODE
Master or Slave mode
PROGRAMMING LANGUAGE
C Language
SOFTWARE
IEC 61131 VT3 Development Tool
POWER SUPPLY VOLTAGE V
8 - 32V full operational, suitable for machine battery direct connection
COLD RANKING
5.5V without rest o ISO 7637-2
IDLE CURRENT CONSUMPTION
100 mA @ 12V - 50 mA @ 24V
LOAD DUMP PROTECTION
ISO 7637-2
CAN BUS
2 CAN-bus, 2.0B high speed, 11 or 29 bit identifier ,ISO 11898-2 compliant, with or without termin
LIN BUS
1 LIN Bus Master, 2.0
STORAGE TEMPERATURE
From - 40 °C to +85 °C from - 40 °F to +185 °F
OPERATING TEMPERATURE
From - 40 °C to +80 °C from - 40 °F to +176 °F
HOUSING
ABS ENFORCED PA66
CONNECTOR
1 X AMP 35 POLES AUTOMOTIVE
DIMENSIONS MM
205 x 197 x 53 mm
INSTALLATION
HORIZONTAL/VERTICAL, 4 SCREWS
EMC STANDARDS BY 89/336 CE CE MARK-EMC EMISSIONI/IMMUNITÀ
EN 61000 - 6 - 4 2006
EN 55011 RF Emission
EN 61000 - 6 - 2 2005
EN 61000 - 4 - 2 Electrostatic Discharge
EN 61000 - 4 - 3 Radio Frequency
EN 61000 - 4 - 4 Burst
EN 61000 - 4 - 6 Conducted disturbance
SAFETY INTEGRITY LEVEL SIL IEC61058 SIL
Up to 2
SAFETY STANDARD ACCORDING ISO 13849-1 MEAN TIME TO DANGEROUS FAILURE MTTFD
31,22
SAFETY STANDARD ACCORDING ISO 13849-1CATEGORY
2
SAFETY STANDARD ACCORDING ISO 13849-1 PERFORMANCE LEVEL PL
Up to D
Components for access platforms telescopic - cranes
Trucks tractors - trailers
Fire fighting - rescue vehicles
Motorcycles - quad components
Electric vehicles - golf cart
Can-bus boat global control system
Ambulances - emergency vehicles