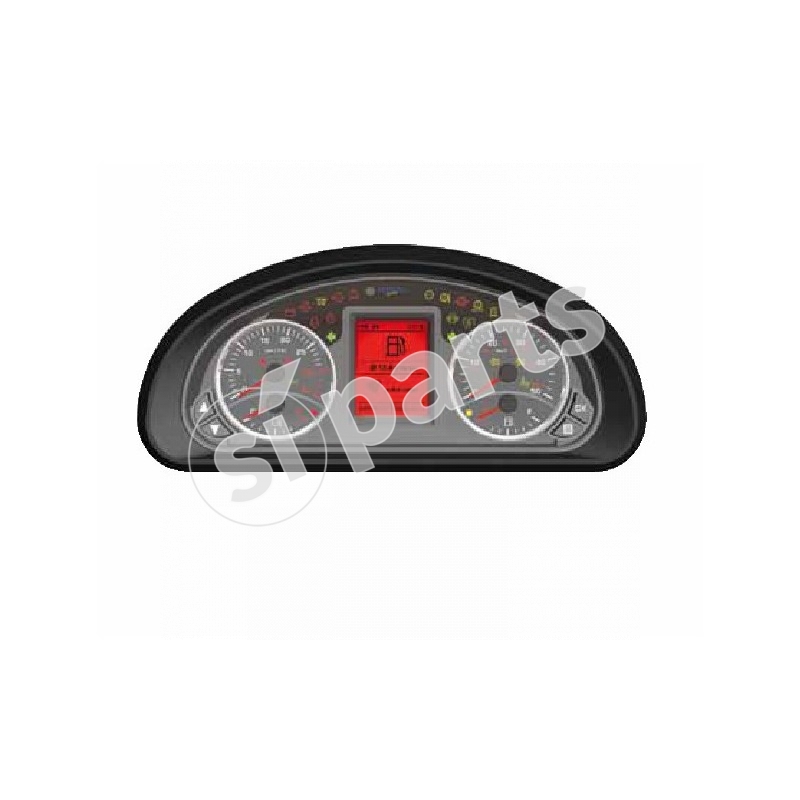  
AL-GA MATRIX EVO

NEW code: 1016873
CONTACT US FOR MORE INFORMATION 
SSL 100% secure website

Fast shipping with national and international couriers

Original articles, guaranteed.
Description
AL-GA MATRIX EVO
FUNCTIONAL CHARACTERISTICS
- Can Bus: 2 separate serial lines at 125/250/500 kbaud / s with the possibility of having or  
not 120R termination resistance 
- Inputs: 24 digital inputs (of which 8 with configurable polarity,8 active high and 8 active 
low), 2 frequency inputs, 5 analog inputs (of which 1 can be in voltage 0-5V and 1 in 
current 4 - 20mA), 1 input D + with excitation resistance (120mA).
- Backlight: The backlight that illuminates the stairs and that of the indices, are
commanded together. For the stairs and the buttons is made by white LED, for the indexes
It is made through red LEDs, they are all microprocessor controlled with an intensity
variable and decided by the user. For the LCD display is red controlled by the
microprocessor with variable intensity determined by the user.
- Integrated Buzzer: 1 controlled by a microprocessor
- Outputs: 4 Low Side max 150mA
- Integrated keys: 4
- Other: Real Time Clock with buffer battery for managing the clock function and  
Photodiode for detecting external brightness.
- Wakeup: Digital inputs configurable via softwere and / or CAN BUS
OPERATING TEMPERATURE AND STORAGE
- 30° C ÷ + 70° C
- 40 °C ÷ + 85 °C
FRONT AND BACK PROTECTION GRADE 
IP66
IP65
 Unideck Standard  (UKCPST011)
- Dimensions: 318,5 x 143 mm
- Connector: 2 x Tyco AMP Super Seal 26 way
- Counterparty: Tyco codice 0 -1473416 -1 and 3 -1437290 -7; Pin codice 3 -1447221- 3
- Communication: 2  CAN BUS lines
- LCD Display : 124 x 168 dot matrix 
ANALOG INDICATORS 
3 or 4 con Stepper Motors
- Indicator lights: 27 a LED
- Integrated buttons: 4
- Backlight: LED
- Buzzer: integrated 
- Fixing: snap springs and / or gasket
- Assembly on the dashboard: front with frame or rear without frame
- Notes: black plate with or without chrome rings
Components for access platforms telescopic - cranes
Trucks tractors - trailers
Fire fighting - rescue vehicles
Motorcycles - quad components
Electric vehicles - golf cart
Can-bus boat global control system
Ambulances - emergency vehicles