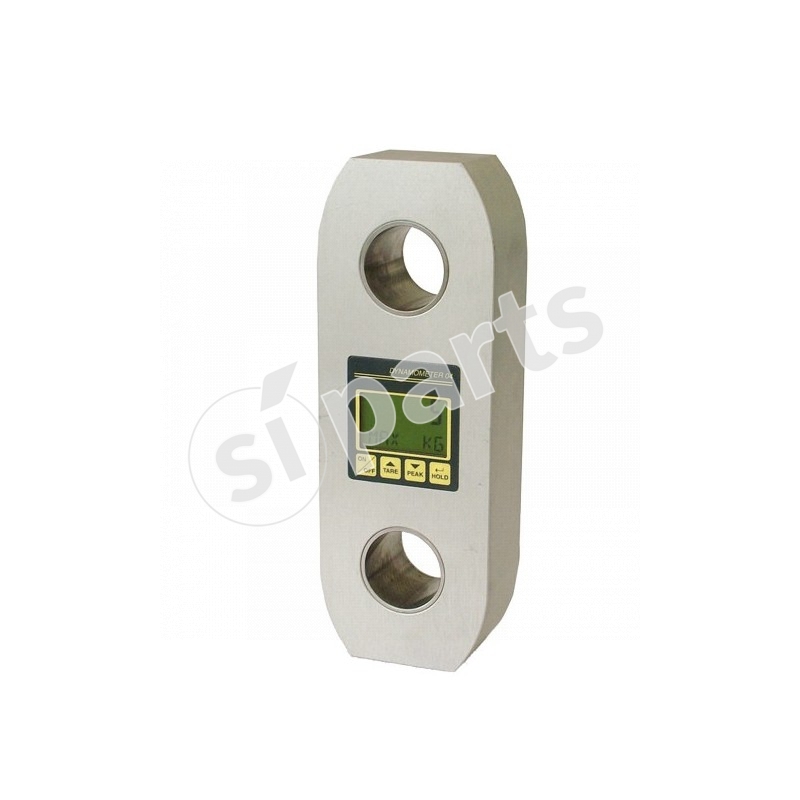  
DYNAMOMETER 04 (Kg 250 500 1250)
New Code: 0000016
CONTACT US FOR MORE INFORMATION
SSL 100% secure website

Fast shipping with national and international couriers

Original articles, guaranteed.
Description
DYNAMOMETER 04 Kg. 250 500 1250
Electronic dynamometer composed by an aluminum traction load cell where is placed an electronic with a LCD display 5 digit h=1,7 cm, designed for traction static forces measurement and static loads.. Functions are provided for: digital zero and weight settings, digital filter selection (greater attenuation of weight oscillations), automatic power-off selection, peak function and Hold function and measuring units selection (kg – N – kN - lb).
INCLUDED IN THE SUPPLY:
- PVC carrying case.
NOTE
- The crickets are included in the price only for capacities of 2.5t - 3.2t - 5t and 6.3t;
- The ns. laboratory is able to perform calibrations with traceability credited up to 50t;
- For dynamometers with a higher flow rate, if calibration is required up to the nominal capacity, it must be quoted separately and carried out by an external specialized body.
MAIN FEATURES

Tare reset and load recovery
Lock-release of the displayed load
Acquisition of the maximum load achieved
Indication of gross, net and tare weight
Selection of the unit of measurement (kg—> t—> ton—> Lbs—> daN—> kN)
Selection of reading speed
Auto-off enable
Zero and weight calibration
LCD display with 5 digits 17 mm high
Standard 9V battery (200h battery life)
Choice of unit of measure (kg—> t—> ton—> Lbs—> daN—> kN)
Resetting the keyboard tare
Peak measurement function
Overload indication on the display (110% f.s.)
Display speed of the measurement that can be set from the keyboard
Components for access platforms telescopic - cranes
Trucks tractors - trailers
Fire fighting - rescue vehicles
Motorcycles - quad components
Electric vehicles - golf cart
Can-bus boat global control system
Ambulances - emergency vehicles