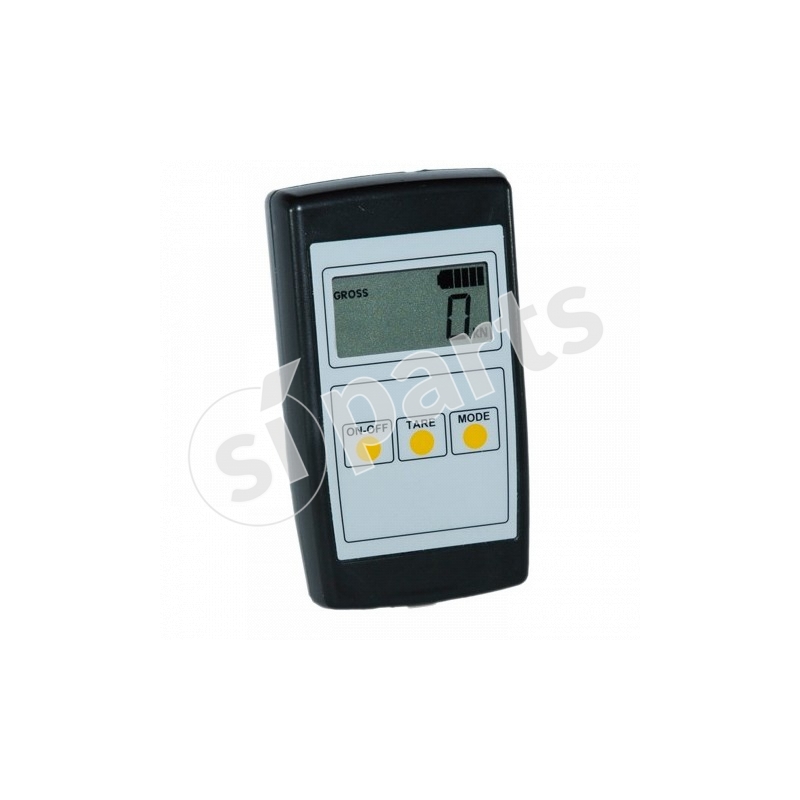  
Multi-channel RXDI02 handheld
New Code: 0000027
CONTACT US FOR MORE INFORMATION
SSL 100% secure website

Fast shipping with national and international couriers

Original articles, guaranteed.
Description
Multi-channel RXDI02 handheld
RXDI02 is a hand receiver instrument which can receive 433,92 and 868 MHz frequencies. This receiver is equipped with a numeric LED display 5 digits (12mm height) and with a 3 mechanical buttons keyboard for the parameters setup and the operational functioning. It's also available the RS232 communication interface.

CONNECTIONS
SERIAL RXD
SERIAL GND
Supply
No. 3 "AA" type batteries
Operating temperature
-10 ° C / + 50 ° C (max 85% humidity without condensation)
Storage temperature
-20°C / +60°C
Weight display
Numeric with 5 digit lcd 7-segment (h = 12 mm)
Keyboard
with 3 multi-function buttons
Overall dimensions
68mm x 110mm x 31mm (l x h x p)
Container material
Plastic
Degree of frontal protection
IP64
Input sensitivity
1 μV min.
Linearity
<0.08% of the full scale
Drift in temperature
<0.01% of full scale / °C
Internal resolution
16 bit
Weight acquisition frequency
2 Hz
Digital filter
Selectable 0.1 Hz - 2 Hz
Reception frequency
selectable multichannel on reference frequency 868, 3 MHz
Serial port
Rs232 in transmission
Compliance with regulations
EN6100-6-3, EN61000-6-2, EN61010-1
Components for access platforms telescopic - cranes
Trucks tractors - trailers
Fire fighting - rescue vehicles
Motorcycles - quad components
Electric vehicles - golf cart
Can-bus boat global control system
Ambulances - emergency vehicles