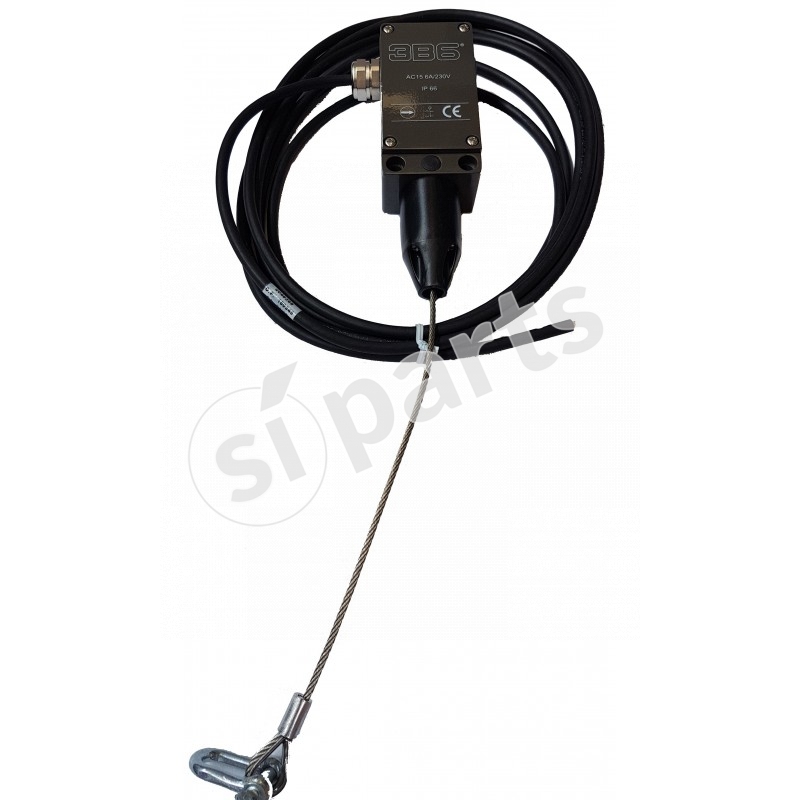  
LIMIT SWITCH SENSOR A2B SERIES

SAP code: 1033691
CONTACT US FOR MORE INFORMATION
LIMIT SWITCH SENSOR
The A2B limit switch sensor is a switch for locking the hook ascent. A fundamental part of the load and safety limitation systems, it can be adapted and installed on any type of machine: from the largest and most complex lattice cranes to the simplest and small hydraulic cranes, without specific tools or prescriptions.
It has been designed to comply with the recent Machinery Directive, and is available, optionally, equipped with a chain and weight of approximately 5Kg (WE-5KG).
The limit switch sensor adopts a very simple and reliable spring mechanism, incorporating a microswitch according to CE standards with normally closed contacts, with a high degree of MTTF, as prescribed by the European regulations.
It is able to distinguish between the limit switch alarm and the alarm due to disconnection of the electrical contact or short circuits, informing the operator and activating the possible automatic safety lock.
Optionally available a 4 kg counter weight with 1 m chain
Available in NC, 2 way NC and NO contact configuration
MAXIMUM APPLIED VOLTAGE
500 V AC, 250V DC
SEALING ACCORDIN TO DIN40050
IP66
VIBRATION ENDURANCE TO EN 60068-2-6
10 .. 500 Hz, @ 98 m/s2, amplitude ±7.5 mm, 2h for each
MECHANICAL SHOCK ENDURANCE TO EN 60068-2-7
25 g for 6 ms semisinusoidal, 4000 positive and 4000 negative pulses
STEEL CABLE DIAMETER
3 mm
CABLE STROKE FOR SWITCH SNAP-ACTION
5-6mm
Components for access platforms telescopic - cranes
Trucks tractors - trailers
Fire fighting - rescue vehicles
Motorcycles - quad components
Electric vehicles - golf cart
Can-bus boat global control system
Ambulances - emergency vehicles