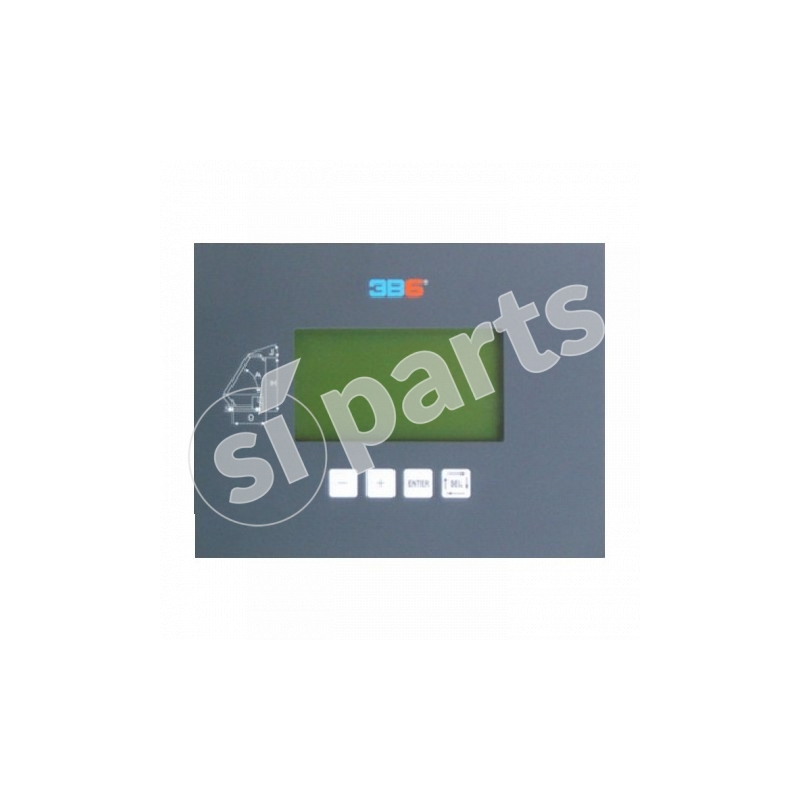  
DISPLAY M3I

NEW code: 1033053
CONTACT US FOR MORE INFORMATION 
SSL 100% secure website

Fast shipping with national and international couriers

Original articles, guaranteed.
Description
High resolution recessed B / W graphic LCD display, 4.5 "240 x 128 pixels.
Available exclusively with CAN BUS interface, it is equipped with 4 keys to scroll through the menus and to control the functions.
It is the ideal and economical interface for technological applications such as global controls on aerial platforms or forklift trucks.
Military connectors and IP55 container.
CONTROL SYSTEM
- Intel 80KC196, 16-Bit microprocessor, clock = 16 MHz
- Flash memory 128 KB
- 32KB RAM memory
- EEPROM memory from 8 KB up to 64 KB for parameter storage
- Real Time Clock with rechargeable battery
CONNECTIVITY
- 1 CAN-BUS, CAN 2.0B (11 or 29 bit), compliant with ISO 11898-2, speed up to 1 Mbit / s
- 1 RS232 line with programmable transmission speed (max 9600 baud)
- 1 internal keyboard (4 keys)
ELECTRICAL CHARACTERISTICS
- Power supply voltage: +9 ÷ + 30 Vdc (works directly on the vehicle power supply network)
- Current consumption: max. 1 A @ 24V (protection via external fuse)
DISPLAY CONFIGURATIONS  
- Graphics: green / yellow display, STN technology
- Controller: On-board SED 1330
- Display surface: 114 (W) x 64 (H) mm (6 "5)
- Resolution: 240 x 128 pixels (dot pitch 0.45 x 0.45 mm)
- Contrast: 30: 1 (contrast adjustment made by software with the display keys)
- Angle: horizontal left side 40 ° - horizontal right side 50 ° - high vertical side 45 ° - vertical low side 45 ° (contrast 10: 1)
- Backlight: EL type with 4 LEDs
MECHANICAL AND ENVIRONMENTAL CHARACTERISTICS
- Container: Aluminum and ABS
- Protection: IP65
- Front panel size: 220 x 170 x 3 mm
- Container size: 184 x 138 x 52 mm
- Connector: 1 6-pole female connector for power supply, RS 232 serial interface and CAN-BUS connection
- Working temperature range: from -25 ° C to + 70 ° C
- Storage temperature range: from -35 ° C to + 85 °
Components for access platforms telescopic - cranes
Trucks tractors - trailers
Fire fighting - rescue vehicles
Motorcycles - quad components
Electric vehicles - golf cart
Can-bus boat global control system
Ambulances - emergency vehicles