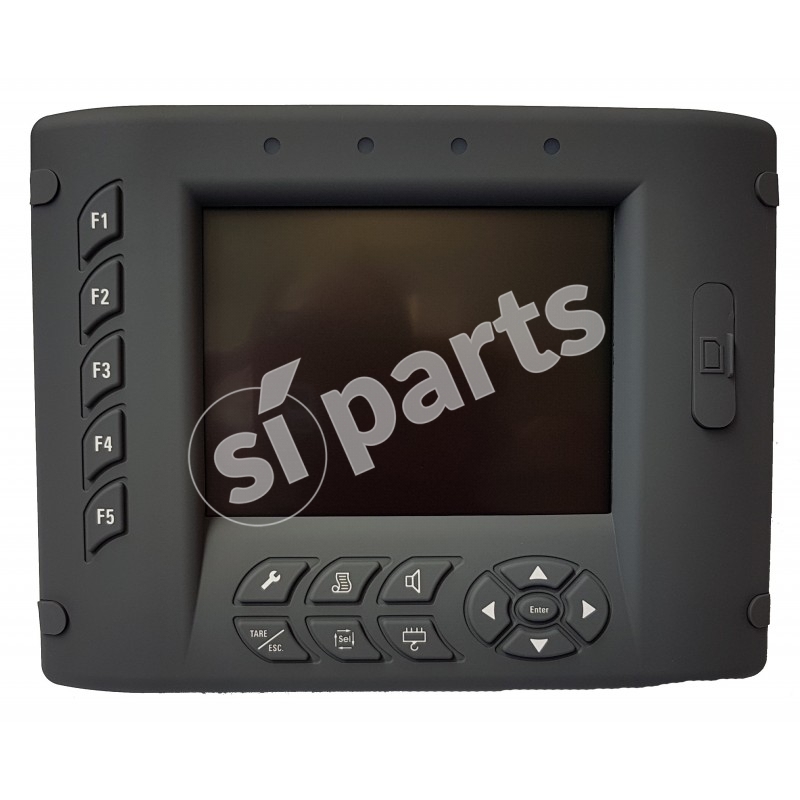  
COLOR DISPLAY VIEW 2

SAP code: 1032022
CONTACT US FOR MORE INFORMATION
DISPLAY VIEW 2
The display view 2 is a monitor equipped with a 5.7 "QVGA (320x240) LED technology display, with a 16-bit Freescale processor and an integrated FPGA graphics accelerator. This architecture allows excellent performance, comparable to 32-bit devices, but with lower costs. Equipped with an integrated 16-key keyboard, it allows installation in landscape (horizontal) or portrait (vertical) mode.
Monitor view 2 is an excellent solution for displaying parameters, data and any information available on the CAN network of the vehicle on which it is installed.
The view 2 panel can be equipped with an additional board with numerous I / Os, in which case view 2 becomes an easily programmable controller for the management of logic and signals and an integrated graphical interface.
The display view 2 can be programmed through VT3, a proprietary programming tool that combines the intuitive WYSIWYG interface for the screens with the IEC61131 standard for logic management. VIEW 2 is designed for both flush-mounting and swing-mounted installation.
APPLICATION
- Display for load limiting device for any type of crane or Lifting machine
- Concrete pumps
- Crushers
- Small access platforms
- Small size agriculture tractors
- Dashboard for telehandlers or reachstackers
POWER SUPPLY VOLTAGE
9 - 30V 
HOUSING
ABS with silicon rubber
OPERATING TEMPERATURE
- 20° C ÷ + 70° C (- 4° F ÷ + 158° F)
STORAGE TEMPERATURE
- 35° C ÷ + 85° C (- 31° F ÷ +185° F)
DISPLAY TFT
Colour display 5.7", 256 or 65K colours 
- Resolution 320 x 240 pixels
- Viewing angle 130°, horizontal and vertical
- Contrast Ratio: 400:1
- Brightness 800 cdm
- Backlight type: White Led
- Landscape or portrait installation
CONTROL SYSTEM
- Microprocessor Freescale 16bit, 40 MHz
- Graphic accelerator on FPGA Atmell 
- RAM memory 512KB
- Flash memory 1.2 MB
- EEPROM 8KB for Parameters Storage
- Real time clock with 240 byte RAM and rechargeable backup battery
- 1 SD card slot on panel (up to 2Gb)
CONNECTIVITY
- 2 CAN-BUS, CAN 2.0B (11 or 29-bit), ISO 11898-2 compliance, speed up to 1 Mbit/s
- 1 serial lines standard RS232
- 1 buzzer
SOURCE I/O
- 12 analog/digital inputs configurable
- 6 on/off outputs (2A at 24V)
Components for access platforms telescopic - cranes
Trucks tractors - trailers
Fire fighting - rescue vehicles
Motorcycles - quad components
Electric vehicles - golf cart
Can-bus boat global control system
Ambulances - emergency vehicles